Sedation Dentistry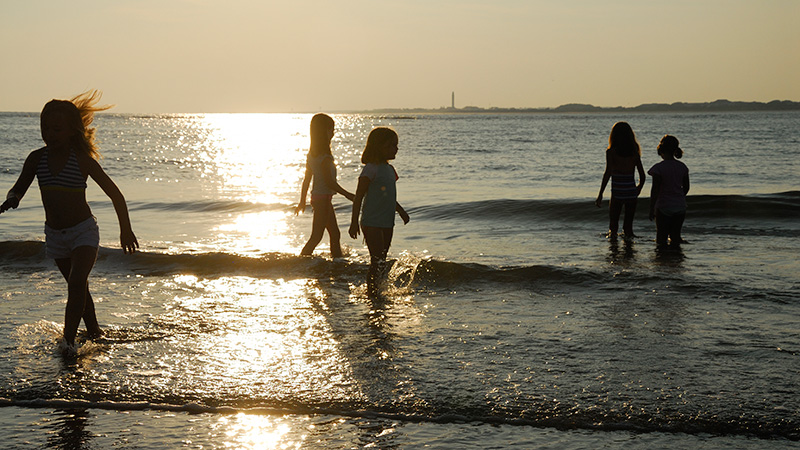 Never Fear…Sedation Dentistry is Here!
At Coastal Pediatric Dentistry®, we understand that a trip to the dentist can be a source of fear and anxiety for many patients – especially the little ones. For some, it can be a source of tantrums and tears, and a reason to just avoid the dentist all together. These early years are very formative and can create habits that they will carry on into their adult lives.
That's why we want to make your kids first dental experiences fun, engaging, and rewarding – and especially not scary or painful. That's why we're happy to offer several sedation options to help your kids get the dental care they need without fear.
Nitrous sedation
Nitrous sedation, commonly referred to as "laughing gas" comes in the form of a gas (nitrous mixed with oxygen) that they breathe through a mask at the start of the appointment and throuhgout the appointment to help them relax. They will feel comfortable and happy, and may even get the giggles. Sometimes children can feel like they are dreaming and their arms and legs feel "tingly". They will remain awake and conscious and they will be able to respond to the doctor if needed. Also, nitrous oxide can help children with strong gag reflexes.
General Anesthesia
General anesthesia is generally reserved for oral surgery procedures, if your child has complex dental needs or is especially anxious. The heaviest form of sedation, it is administered intravenously to allow medication a direct pathway to your child's bloodstream. Kids under general anesthesia are completely asleep with breathing and vitals monitored continually by our resident anesthesiologist in our office. Oral surgery with general anesthesia is also performed by Dr. Cecilia Liu and Dr. Nichole Ramsbottom at Novant Brunswick Medical Center and Dosher Memorial Hospital
Meet Dr. Cangemi – Anesthesiologist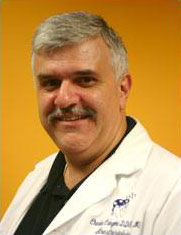 Dr. Cangemi earned a degree in dentistry from the University of North Carolina at Chapel Hill (UNC), where he received the Grover C. Hunter Jr. Award for academic and clinical excellence in Periodontics. He then completed a residency at UNC in Advanced Education in General Dentistry.
While working in private practice, Dr. Cangemi completed his certification in intravenous sedation. He became greatly interested in anesthesiology, and soon obtained a Certificate of Residency as well as a Master's in Anesthesiology from Ohio State University. Dr. Cangemi has worked as an anesthesiologist for dentists, pediatric dentists, dental surgeons, and other dental specialists conducting a wide variety of surgical procedures.
Dr. Cangemi is a National Dental Board of Anesthesiology Fellow, as well as a committee member of the American Dental Society of Anesthesiology. He is also on the NC Board of Dental Examiners, is certified in various life support techniques, and has authored numerous works in medical journals.
If your little one is afraid of the dentist, you may want to consider sedation as an option. Dr. Liu or Dr. Ramsbottom would be happy to speak with you about your options to help your little one get the care they need, comfortably. With sedation, they can go to sleep…wake up…and SMILE!
If you're looking for a pediatric dentist that's gentle, fun, compassionate, and great with kids, you've come to the right place. If you have any questions about sedation dentistry, or would like to schedule an appointment with your Bolivia pediatric dentists – Dr. Cecilia Liu, Dr. Nichole Ramsbottom, and Dr. Jennifer Sielski at Coastal Pediatric Dentistry® – give us a call today at (910) 444-2368.