Emergency Care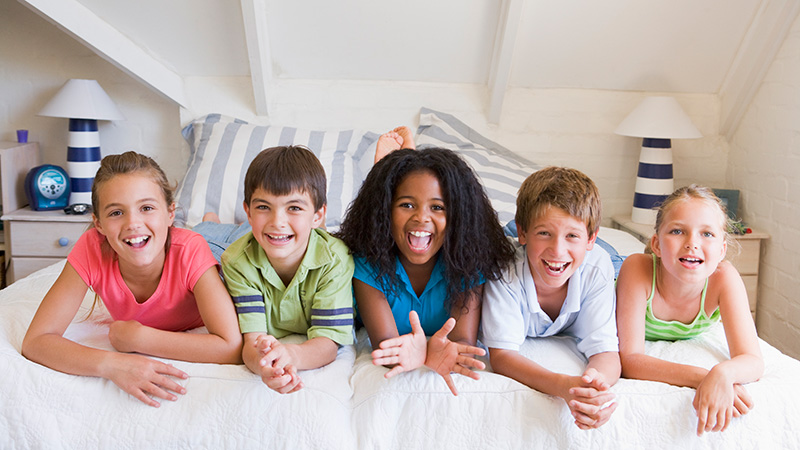 Kids Will Be Kids
At Coastal Pediatric Dentistry®, we know that kids can be a little crazy sometimes. It's not too farfetched to assume your child may experience a dental injury at some point or another (although we hope otherwise, kids will be kids).
Maybe they biffed it playing "the floor is lava" on the playground. Maybe they stood a little too close to the piñata at their friend's birthday party. Whatever happened, our doctors are on-call 24/7 and ready to handle emergencies the same day.
Don't panic…call us!
The nature of dental emergencies is a little gruesome. At least it can seem that way because oral injuries tend to bleed a lot, and when blood mixes with saliva, it can make the injury seem much worse than it actually is. Before you call us in a panic, you need to properly assess the injury so we can best advise you on what to do next.
Compress the area of the injury to stop the bleeding, and have them rinse their mouth with water so you can get a good look at the severity and location of the injury. Call us, and we'll tell you what to do next and whether or not you need to bring them in right away, or if it can wait until tomorrow.
Same Day Services
If you're unsure of whether the injury qualifies as a dental emergency, here's a list of some of the most common ones we are willing to treat the same day:
Tooth knocked out
Severe tooth ache
Tooth or gum abscess
Severe pain
Signs of infection (pus, swelling)
Skip the ER
Obviously if your child's life is in danger, you should call 911 immediately. Otherwise, we recommend calling us before you go to the emergency room. The emergency room is not trained or equipped to handle dental emergencies properly, and by the time you actually get in to see someone, they will likely just tell you to call us anyway, and by that time, it may be too late to save their smile.
Tooth knocked out?
If your little one has had a tooth knocked out, follow the steps below for the best chance at saving the tooth:
Pick up the tooth by the crown (the part that is usually visible), NOT the root. The tooth should be handled carefully to minimize damage to the root.
If dirty, gently rinse the tooth with water. Do not use soap or chemicals, do not dry the tooth or wrap in tissue or cloth.
Replace the tooth back into the socket immediately, if possible. The quicker this happens the greater chance we have of saving it. Make sure the tooth is facing the right direction. Hold the tooth in place with your fingers or by biting down gently.
If the tooth cannot be placed back in the socket, place it inside your mouth next to your cheek to keep it moist, or place in emergency tooth preservation liquid, or milk, NOT WATER.
If your child is in need of immediate dental care, don't wait until it's too late! Call your Bolivia pediatric dentists – Dr. Cecilia Liu, Dr. Nichole Ramsbottom, and Dr. Jennifer Sielski at Coastal Pediatric Dentistry® – right away at (910) 444-2368 and we'll walk you through what to do next, and do our best to see you as soon as possible the very same day.